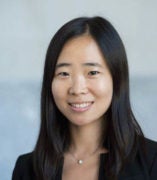 Yue Zhang, PhD
Associate Professor and Director of Graduate Studies
Political Science
Address:
1007 W. Harrison Street
Email:
Office Phone Voice:
CV Download:
About
Yue Zhang is an Associate Professor of Political Science at the University of Illinois at Chicago. She received her MA and PhD degrees in Politics from Princeton University and her AB degree in International Relations from Peking University. Her principal research interest is comparative urban politics and policy with a focus on urban governance, urban informality, community development, globalization, and cultural policy. Professor Zhang received the Norton Long Young Scholar Award in 2009 and the Stone Scholar Award in 2010, both from the American Political Science Association's Urban Politics Section. She has been awarded numerous fellowships and grants, with the most recent ones including a residential fellowship from the Woodrow Wilson International Center for Scholars in Washington, D.C. in 2015-2016. She is the author of The Fragmented Politics of Urban Preservation: Beijing, Chicago, and Paris (University of Minnesota Press, 2013). Her other published work has appeared in Urban Affairs Review, Town Planning Review, The China Quarterly, Perspectives on Politics, among others. She has been consultant to UNESCO, the European Commission, and the municipal governments of Chicago, São Paulo, and Guangzhou on issues related to community development, urban sustainability, and municipal reform. She is currently working on a book project about informal housing and urban governance in China, India, and Brazil.
Notable Honors
2015-2016, Woodrow Wilson Fellow, Woodrow Wilson Intl. Center for Scholars
2010, Stone Scholar Award, American Political Science Association
2009, Norton Long Young Scholar Award, American Political Science Association
2015, Provost Faculty Award, UIC
Education
PhD Princeton University, 2008
Research Currently in Progress
Comparative Urban Politics and Policy, Urban Governance, Urban Informality, Community Development, Globalization, Cultural Policy.