Student Highlight: Nawojka Lesinski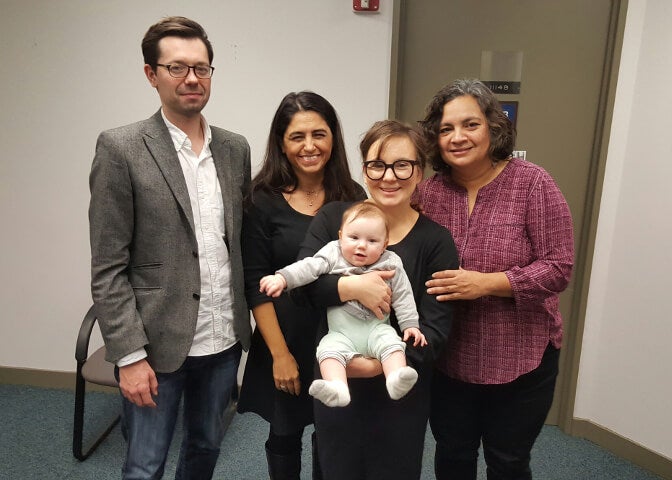 Nawojka Lesinski is wearing many hats!  She recently presented her dissertation defense titled, "When Cities Matter: Comparing the Global LBGTQ Movement in Warsaw, Poland and Buenos Aires, Argentina" before her committee in the Department of Political Science.  Nawojka was both "relieved and excited" about conquering this journey, as she held her four-month-old daughter Zuza after her defense.
Nawojka says that her "CV is undergoing a makeover."  She is revising her dissertation into a book manuscript.  She and baby Zuza, are joined by her husband Seth Mabbott, and two Political Science faculty members Professors Amalia Pallares and Sultan Tepe who were both on her Dissertation Committee.  Many congratulations to Nawojka!
Modified on August 09, 2018