Student Highlight: Jayme Massion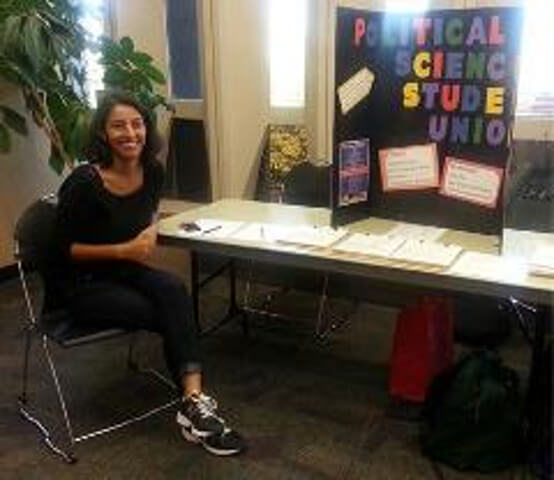 Jayme Massion – Expected graduation:  December 2015
Jayme is a graduating senior, majoring in Political Science and Economics. She grew up in Carpentersville, Illinois, and attended Elgin Community College completing an Associate of Arts degree, before transferring to UIC.
In addition, to her academic involvement in political science, she has sought extracurricular opportunities in the field itself, mainly in the non-governmental organization (NGO) realm.  Her volunteer efforts include serving for a year with Illinois Public Interest Research Group (Illinois PIRG), during which she led a healthcare education campaign on UIC campus to educate students about the new health insurance rights and resources available to young people under the ACA/Obamacare.
Jayme says one of the things she's most proud of is, "while volunteering with PIRG, I also co-led a voter registration team that registered more than 200 UIC students as voters leading up to the fall 2014 general elections."  This past summer Jayme held an internship with the Alliance for Community Services, a young, local coalition that is working to protect human services such as Medicaid, paratransit, and food stamps from budget cuts in Illinois. "I also make sure to stay involved in student organizations, which for me has been a great way to get experience in the broad field of political science."  Currently, Jayme is the president of the Political Science Student Union (PSSU). She is also the treasurer for United Students Against Sweatshops at UIC, a student-led organization that works to correct injustices for workers in supply chains both locally and internationally.
After graduation, Jayme plans to continue work in the non-profit sector with a non-governmental organization.
Modified on August 09, 2018