Student Highlight: Michael Patrick Halpin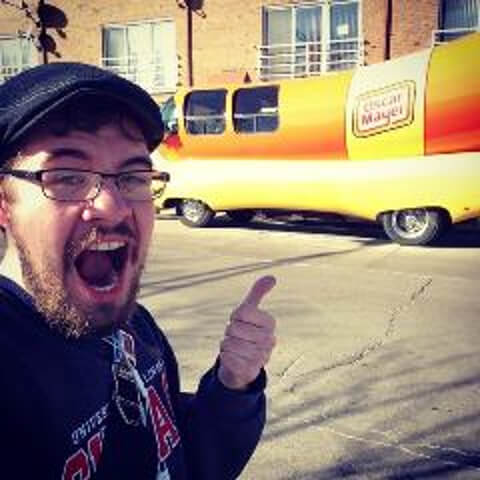 Michael Patrick Halpin – Expected Graduation Spring 2016
"This is Chicago. This is America" Quoting former Mayor Richard J. Daley, Michael Halpin is a lifelong Chicago south-sider. He's a transfer student from Harold Washington College and is proud of the fact that he attended an institution named after another crucial mayor in Chicago history. Majoring in Political Science and History with a concentration in 20th Century Political and Social history, Mike is as political as they come. Since 2009, he has worked with the Mikva Challenge, a non-profit here in Chicago that focuses on the civic engagement of young people. As a student of the organization, he has worked on policy initiatives that have focused on improving the lives of Chicago's young people in the areas of health, safety and employment. As an employee with Mikva, Mike has aided in the successful facilitation of a summer internship program that placed 60 public high school graduates in the offices of elected officials (Aldermanic and Congressional) from 2013-15.  He also worked in the call center during President Obama's 2012 reelection campaign and in 2011 interned with State Senator Heather Steans IL-7.  In addition, he provided operations assistance to the organization. "Mikva's model of Action Civics and youth development has helped form the person I am today. I have grown to be a socially conscious and civically dedicated citizen because of their work," Michael says.
UIC has been a rewarding experience for Mike, giving him lots of opportunities.  He is currently the social media coordinator for the Political Science Student Union (PSSU) and a member of the Model UN Team. He enjoys walking around campus laughing with friends and enjoys conversations with his peers and faculty members on national, state, and Chicago politics, always with a coffee cup in hand. According to Mike, "This institution represents the best Chicago has to offer."
Applying to law school for the Fall of 2017, Mike is dedicated to Chicago's future and wants to continue the progressive fight on a community level to make this city a vibrant, affordable, transparent and a safe place for the next generation of residents.
Modified on August 09, 2018