Undergraduate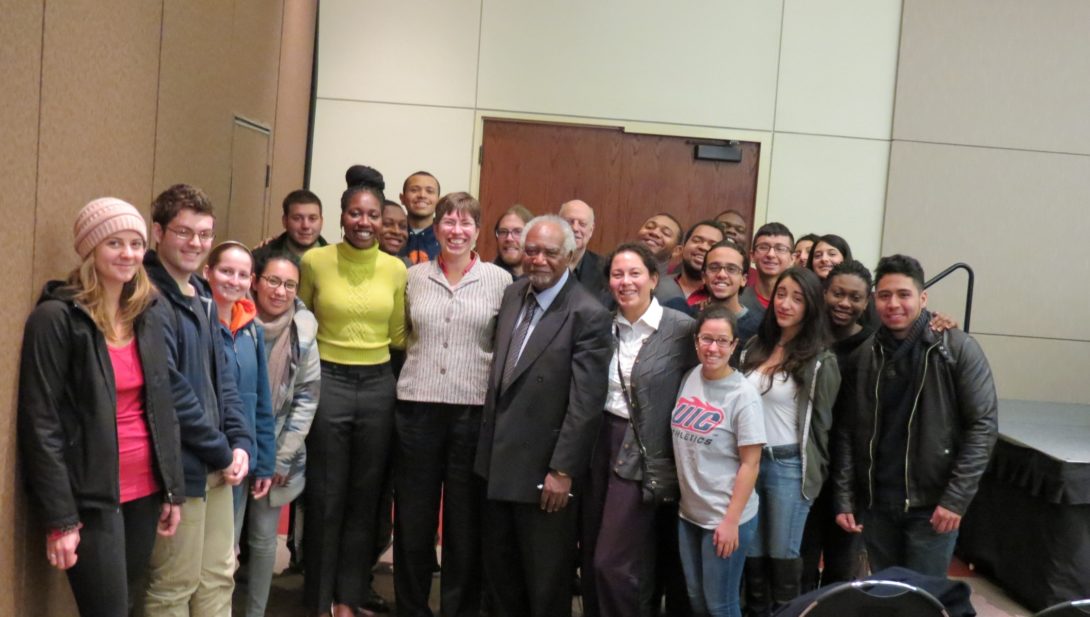 Political Science is one of the central disciplines in a liberal arts education and provides an excellent basis for careers in government, law, journalism, business, and teaching. The UIC Department of Political Science  offers you opportunities to do internships, become proficient in statistical analysis and research methods, and learn about practical politics and other forms of civic engagement.
For detailed major requirements, see the Requirements page.
For general advising students should make an appointment with LAS Advising on the 8th Floor of University Hall.  They can be reached at (312) 996-3366.  In addition, LAS Advising can assist students with declaring their major, minor and planning an appropriate course of study toward graduation with a major in Political Science.
You can stop by our front office for quick questions, during the hours between 9:00 a.m. – 5:00 p.m. or call us at (312) 996-3105.  We are located in the Behavioral Science Building (BSB), First Floor, Room 1102!
Students looking to discuss internships, political science career paths, information about specific Political Science courses, and resources and support within the department, should contact: