PSSU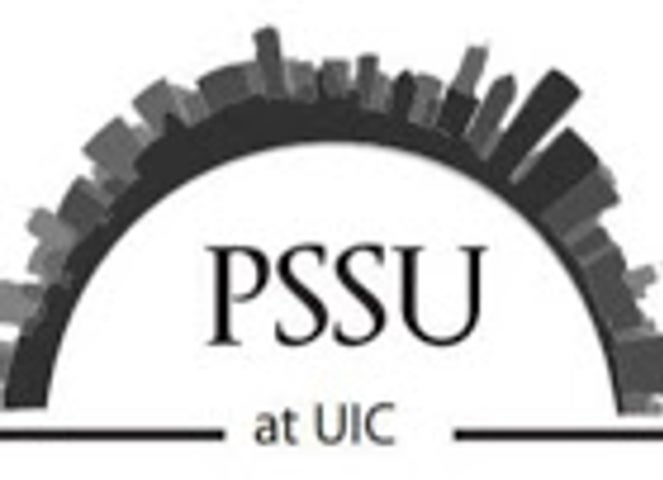 Our Mission:
The Political Science Student Union is an organization founded here on UIC some two years ago of and by the Political Science Student. We aim to create an environment in which the political science student can facilitate stimulating conversation on issues that matter to us. We wish to bolster the political science students in their undergraduate endeavors and provide resources. Ultimately, the Political Science Student Union is here to cater to the Political Science Student.
PSSU Goals:
We wish to provide various resources. We provide info sessions where students can learn more about a Political Science Degree. We host workshops where students may develop themselves professionally, and host events in which we bring forth various outlets of political depth, i.e. we hosted a Town Hall with U.S Representative Tammy Duckworth, and facilitated a debate between five different organizations from across the political spectrum (College Democrats, College Republicans, Turning Point, Platypus, Students for Progressive issues).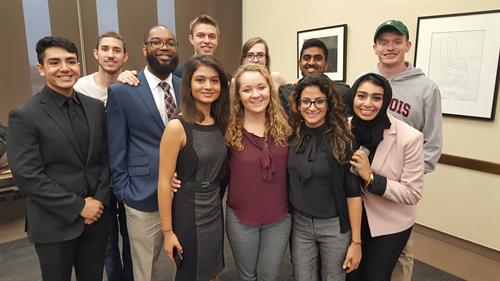 Who We Are:
President: Alejandro Erick Mendez
Vice President: Jacob Koertgen
Treasurer: Binjal Chaudhari
Head Executive Director: Abbey Hays
Public Relations Officer: Eden Nissani
Executive Director: Ali Mahmood
Social Media Coordinator: Sophia Rayne Locke
What We Do:
Host a general body meeting, to reach out to political science students as a resource.
Voter registration activities, including 1-2 drives a semester and multiple canvassing days.
Partnering with USG to host debate watch parties during election season.
An alumni panel, so political science students can discuss relevant job opportunities.
Study sessions for midterms and finals.
Provide students with weekly updates through social media, regarding various events, scholarships, and internship opportunities.
End of semester elections for new e-board members.
We Want Your Input:
As a student union, we want to be of service to help our department grow! Please contact us if you have questions, concerns or ideas on how we can better serve you as a student organization!