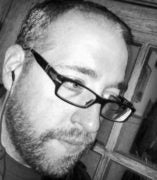 Scott Braam
Graduate Student
Political Science
About
My name is Scott Braam. I am a 4th year PhD student at the University of Illinois at Chicago. I will take my comprehensive exams in the Urban and American fields August of 2016. I am currently a Teacher's Assistant for political science 101, working under both Dr. Mckenzie and Dr. Simpson for 3 years now.
Additionally, I work as a research assistant to Dr. Simpson, advocating for more civic engagement on the UIC campus. My master's thesis looked at the political connection between muralism and gentrification in the Chicago neighborhood of Pilsen.  My poster on Pilsen was voted the number one poster at the 2015 Midwest Political Science Associations conference hosted here in Chicago.  I believe my future research will concentrate on the politics of aesthetics.
I am interested in the effects of negative aesthetic political and social representation via public policy on Chicago's neighborhoods, and conversely how neighborhoods use aesthetics through art to combat gentrification and systemic urban inequality.