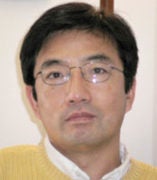 Seung Whan Choi, PhD
Professor
Political Science
Contact
Office Phone Voice:
(312) 413-3280
Email:
CV Download:
Related Sites:
Selected Publications
Seung-Whan Choi and Patrick James, 2005, Civil-Military Dynamics, Democracy, and International Conflict: A New Quest for International Peace. New York: Palgrave.
Seung-Whan Choi, 2016, New Explorations into International Relations: Democracy, Foreign Investment, Terrorism and Conflict (Athens: University of Georgia Press).
Education
PhD University of Missouri, Columbia, 2002