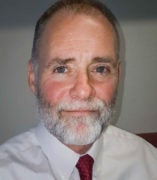 Christopher Z. Mooney, PhD
Professor Emeritus
Political Science
Contact
Building & Room:
1122C BSB
Address:
1007 W. Harrison Street
Email:
CV Link:
About
Christopher Z. Mooney is professor emeritus in the Political Science Department at the University of Illinois, Chicago, having retired in August 2022.
Mooney was the inaugural W. Russell Arrington Professor of State Politics in the University of Illinois, Chicago's Political Science Department from 2018-2022, with a joint appointment at the Institute of Government and Public Affairs (IGPA). Mooney was a leading scholar of U.S. state politics and policy, publishing widely on policy diffusion, legislative decision-making, term limits, and morality policy. He was also a widely quoted commentator on Illinois politics, including serving as a regular panelist on State Week in Review on Illinois Public Radio from 1999-2013. Mooney taught classes in state politics, legislative politics, and research methods. Prior to joining the UIC Political Science Department, Mooney served in various administrative and teaching capacities around the University of Illinois System, including teaching at the University of Illinois, Springfield from 1999-2013 and directing the IGPA from 2013-2017.
Mooney's most significant professional contribution was his work establishing the institutional foundations of modern comparative state politics scholarship. He was the founder and first editor of State Politics and Policy Quarterly from 2001-2007. He was instrumental in initiating and sustaining the annual State Politics and Policy Conference series (2001 to date), including hosting the 10th anniversary conference at the University of Illinois, Springfield. From 2017-2020, Mooney served as president of the State Politics and Policy (SPP) organized section of the American Political Science Association. In 2010, the SPP established and endowed the annual Christopher Z. Mooney Best Dissertation Prize in his honor; in 2012, that organization also bestowed its Career Achievement Award on him. Mooney was also a coauthor of a leading textbook on state and local government.
Prior to joining the University of Illinois System in 1999, Mooney had taught at West Virginia University, the University of Essex (UK), and the University of Wisconsin, Milwaukee.
Education
PhD in Political Science (University of Wisconsin-Madison 1990)
MA in Political Science (University of Wisconsin-Madison 1987)
MPA in Public Administration (University of Wisconsin-Madison 1985)
BA (honors) in English (University of Wisconsin-Milwaukee 1982)