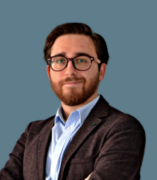 Semih Patan
Graduate Student | IT Assistant
Political Science
Contact
Building & Room:
BSB 1113
Address:
1007 W Harrison St
Email:
About
Semih Patan is a Ph.D. candidate at the department of political science at UIC and specializing in comparative politics and urban politics fields. Before coming to UIC, he received a BA degree in International Relations from Istanbul Bilgi University and an MA degree in Turkish Studies from Sabanci University.
His dissertation is on parliaments in competitive authoritarian regimes with a particular focus on Turkey. His research interests include opposition strategies, local politics, and trust in authoritarian regimes, democratization, and legislative violence.
Selected Publications
Anıl Kahvecioğlu & Semih Patan (2022): Embattled Ballots, Quiet Streets: Competitive Authoritarianism and Dampening Anti-Government Protests in Turkey, South European Society and Politics, (26) 4, 489-515.