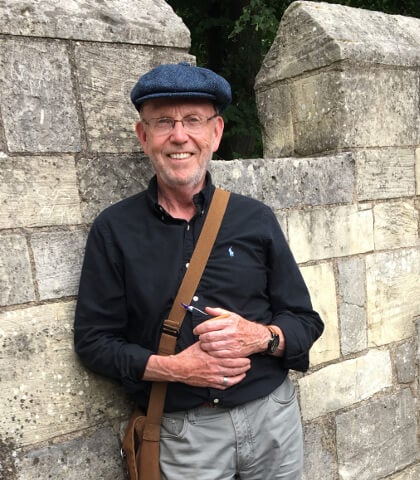 Hello, Political Science students, and welcome back!  I just wanted to touch base with you briefly on a few quick points:
1.  This is an unusual semester to say the least. Most of our courses are remote synchronous, and a few are fully online and asynchronous, and we are doing our absolute best to deliver the highest quality of education to you. We want you to get everything out of your courses that you would be getting if we were sitting in the classrooms together.
2.  All the faculty and staff of the Political Science Department are here to help you, so don't hesitate to contact us. We enjoy talking with students!
3.  If you have any issues, concerns, or questions about a Political Science course that you want to share with me, you can send me an email at mckenzie@uic.edu, or call me at 312-413-3782, and I will try to help you with it.
Best wishes for a great Fall semester!
Evan McKenzie
Register for the National Student Issues Convention, Friday, October 22, 2021, Noon - 3:00 p.m. - ZOOM
Please join us for the Political Science National Student Issues Convention! The event takes place:
Friday, October 22, 2021
Noon until 3:00 p.m. (Central Time)
Students from universities, community colleges, and high schools across the country have for more than a decade held an annual student issues convention. The National Student Issues convention is designed to provide a deliberative space for students to develop a student agenda and to have candidates and public officials respond to student concerns. Last year, the 2020 event featured over 300 students from 11 campuses across the nation and elected officials all together on ZOOM!
The convention has four stages:
Students meet in small groups to discuss the most important items for a Student Issues Agenda.
A plenary of all students vote on five items based upon small group reports.
Candidates and public officials respond to the issue agenda presented by students to them.
After the convention students on each campus mobilize to register students to vote, turn out the vote, and meet with public officials to push for solutions to the problems highlighted in the agenda.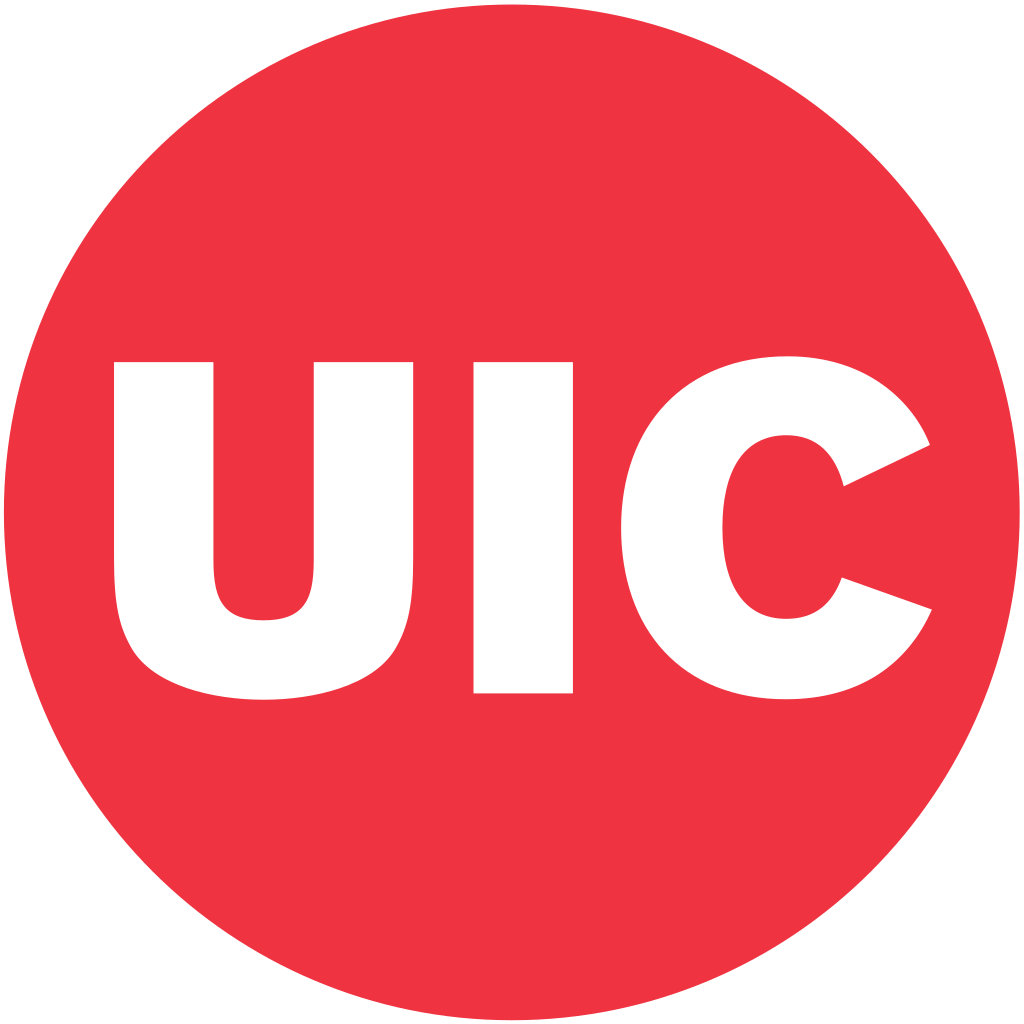 A recent national survey from University of Illinois Chicago researchers found strong consensus both across and within white and Black populations in the U.S., and transcending political party lines, when freedom of speech, voting rights, respect for institutions, and peaceful resolution of political conflict were considered as key dimensions of what it means to be American.
Conversely, the survey, which also examines views on the role of firearms and political violence in American political life, police funding, the 2020 presidential election and Donald Trump's legacy, reveals considerable disagreement on the use of violence in certain settings.
The online survey was conducted between May 20 and June 1, 2021 by YouGov on behalf of the UIC research group led by Alexandra Filindra, UIC associate professor of political science. It included 1,500 respondents, with 1,000 white and 500 Black participants to serve as a representative sample of the national population for those two groups. Co-authors include UIC political science graduate students Andrea Manning, Isaac Pollert, and Sebastian Tobon-Palma.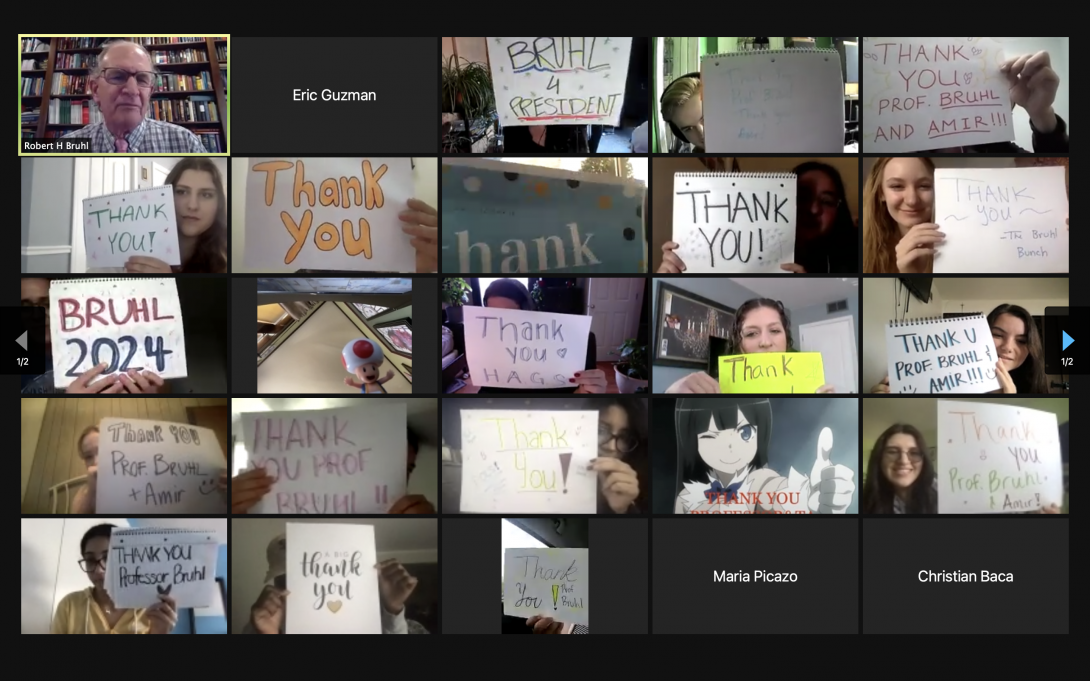 Even with the restrictions of remote instruction, social distancing, and COVID vaccinations, UIC's Professor
Robert Bruhl
still earns a resounding thumbs up from students during Spring semester 2021!
#Congratulations
#BruhlRules
#UICPride
The Political Science Department is hosting two on-going speaker series for the Spring of 2021. Both have some exciting presentations in the upcoming weeks.
March 3rd, Frances E. Lee of Princeton will speak on ""Coalition Leadership in the Polarized Congress." This meeting will take place over
Zoom
from 11;30-12:30 CST.
March 17th, Ian Shapiro of Yale presents "On Political Parties." This meeting will take place over
Zoom
from 11:30-12:30 CST.
March 29th, "The Supreme Court after RBG and its effect on public policy" This meeting will take place over Zoom from 1:00-1:50 CST.
For more information on both series, see the attached below. We hope to see you there!
Political Science Distinguished Speaker Series
The complete schedule for the Distinguished Speaker Series is now available. Please see the attached for more information.
The series begins 2/17 with Jefferey Seller's presentation "Multi-level Democracy."
We hope you can join us.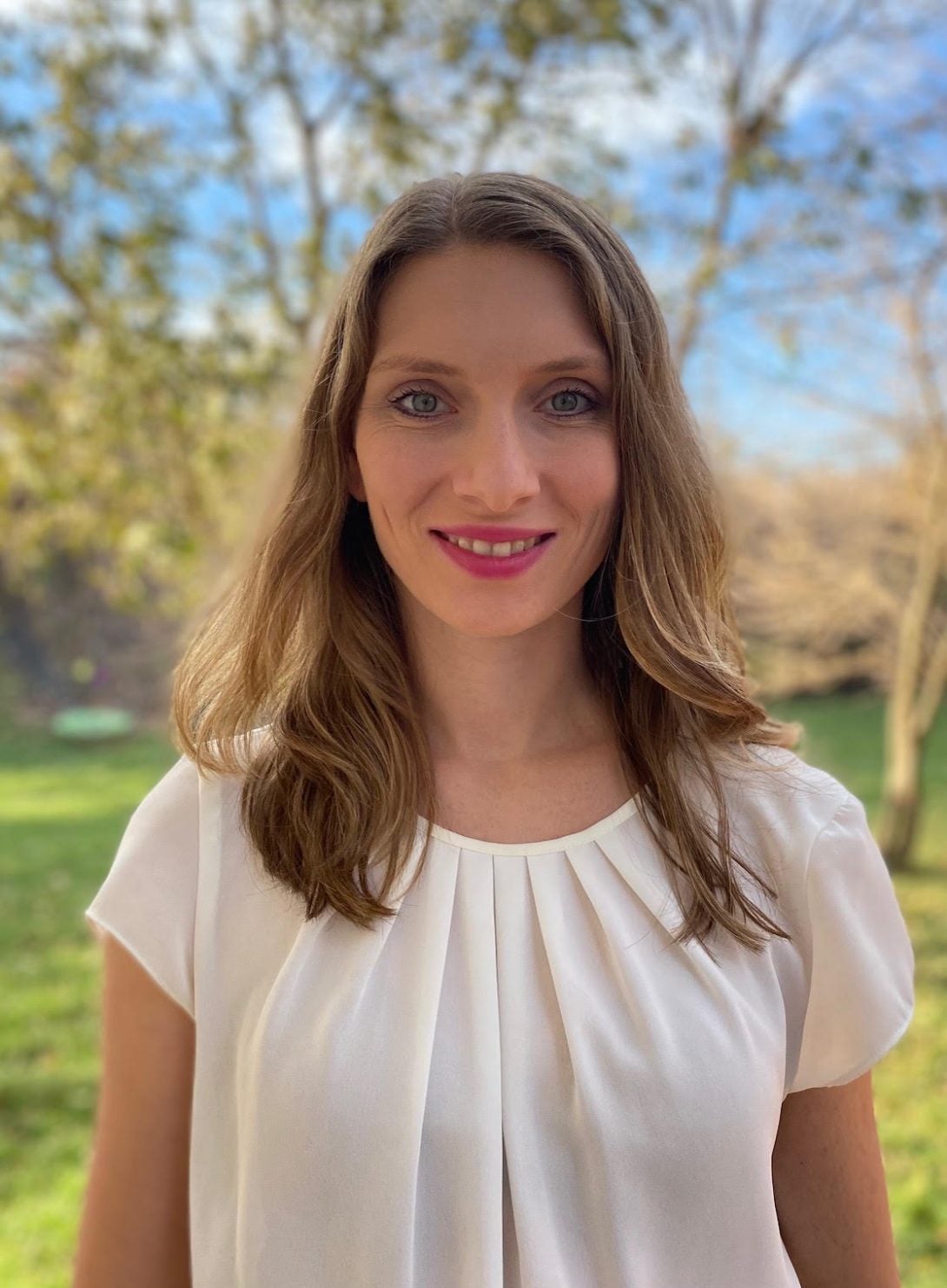 Eliska's paper "Local Rebels: How Counties and Municipalities Get around Federal and State Laws to Resist New Mosques" was accepted for publication in the Journal of Urban Affairs.  Her important work looks at local governments and their responses to immigrants. You can find an abstract of her work below. Please join us in congratulating her for her hard work and accomplishment!
**Update
Eliska's work has officially been published and can be found here. Congratulations again Eliska!
Counties and municipalities are de jure subservient to higher-level governments. However, local governments often exercise powers reserved for state or federal governments and even engage in illegal acts. Such local noncompliance acts have been underexplored in the scholarly literature, especially regarding less visible methods. To fill this gap, this article uses cases of resistance to new mosques in Chicago's suburbs to illustrate how municipalities use delays, denials, and revenues to get around federal and state laws to violate minority rights. The three methods improve a typology of local noncompliance and illustrate the limits and possibilities of local democracy. Local governments can ignore new federal and state laws; vote on policies and permits; delay decisions or implementation; use fiscal powers; and engage in symbolic acts.
The Political Science Department is pleased to announced our new line up of speakers for the spring semester titled America in the Biden Era.
These talks will take place on the final  Monday of each month, from 1:00-1:50 pm CST.
You can find the full list in the attached document.
We hope to see you there!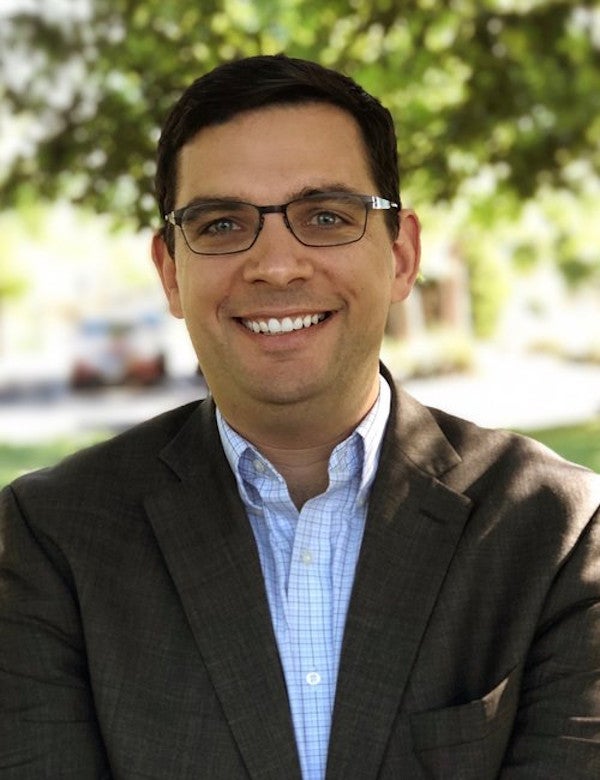 The Political Science Department is happy to announce that E. J. Fagan has joined us as an Assistant Professor. E. J. received his Ph.D. in Political Science from the University of Texas at Austin. He studies political parties, Congress, think tanks, agenda setting, lobbying, and economic policy. In particular, he is interested in how legislatures process information and solve problems, and how party elites influence policy.  He is also a faculty associate with the Policy Agendas Project. Before entering academia, E. J.  worked for five years in Washington, DC. From 2011-2014, he was Deputy Communications Director for Global Financial Integrity (GFI), a research and advocacy organization based in Washington, DC. GFI works to study and curtail illicit financial flows from developing countries.  When not working, E. J. spends his time cooking, hiking, and watching baseball. He writes about baseball at Baseball Prospectus. He also hosts and produces a weekly baseball podcast on the New York Yankees.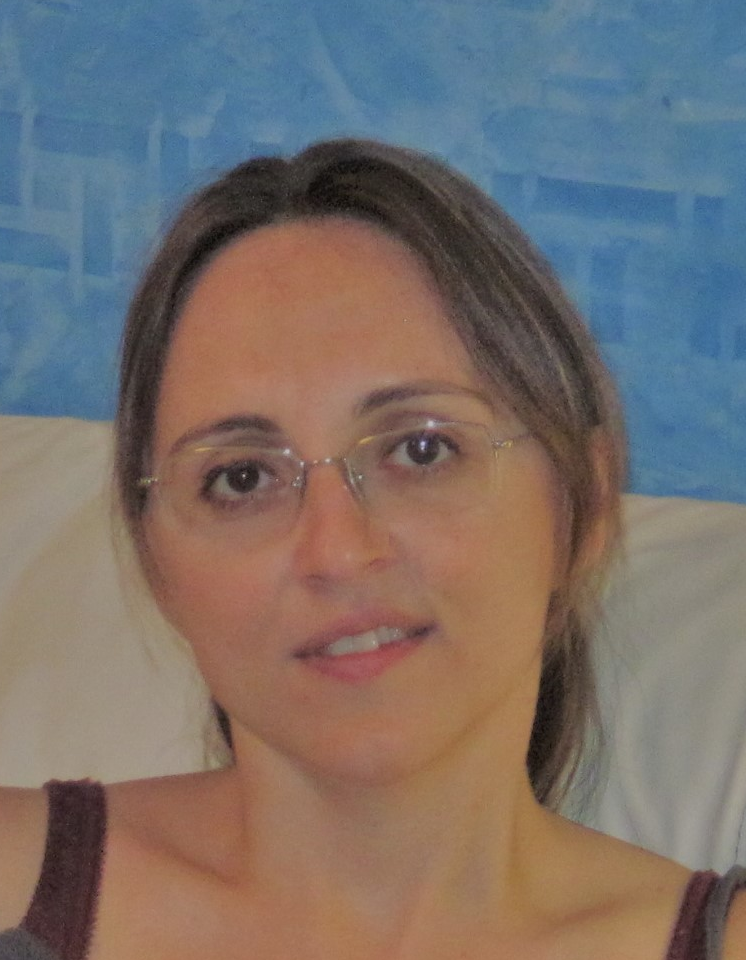 Alexandra Filindra, UIC professor of political science, is quoted and her research is cited in a New York Times column by Thomas Edsall, who writes about ethnicity and race in the Republican Party's political strategy and the role of racism in the party's current political agenda. "In the context of increased social diversity, portions of the public are willing to support calls for an exclusionary moral community of virtue at the expense of norms and institutions of democracy," Filindra wrote in a 2018 paper. The column appears online (with subscription) via The New York Times or without a paywall via news aggregator DNYUZ.com.
Dr. Filindra has co-authored this project with Beyza Buyuker, based on her dissertation work. Beyza's work recently received the best paper award from MAPOR (The Midwest Association for Public Opinion Research). The two have co-authored work out with Social Inquiry now, and Beyza has solo-authored work currently out for review as well.
The entire department wishes both congratulations and are proud of their accomplishments!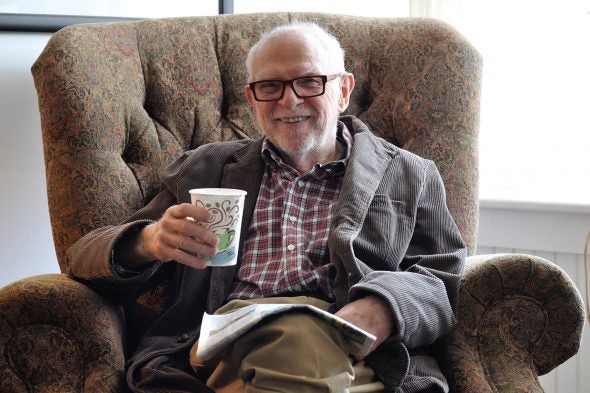 Richard M. Johnson, 85, professor emeritus of political science, died Jan. 7.
Johnson, whose research interests included American politics and government, urban politics and political behavior, served in a variety of academic and administrative leadership positions over three decades at UIC before retiring in August 2000.
He was assistant and associate professor of political science at SUNY-Buffalo before coming to UIC, where he was hired as professor and head of political science in 1969. He served as associate dean in the College of Liberal Arts and Sciences from 1972 to 1974 and acting dean from 1973 to 1974. He was chair of political science from 1987 to 1991.
For more information use this link
Professors Petia Kostadinova and Evan McKenzie, our Director of Undergraduate Studies and Department Head, attended the Ignite event on April 6, with thousands of accepted first-year students and their parents.  They met with dozens of incoming students who are interested in majoring in Political Science.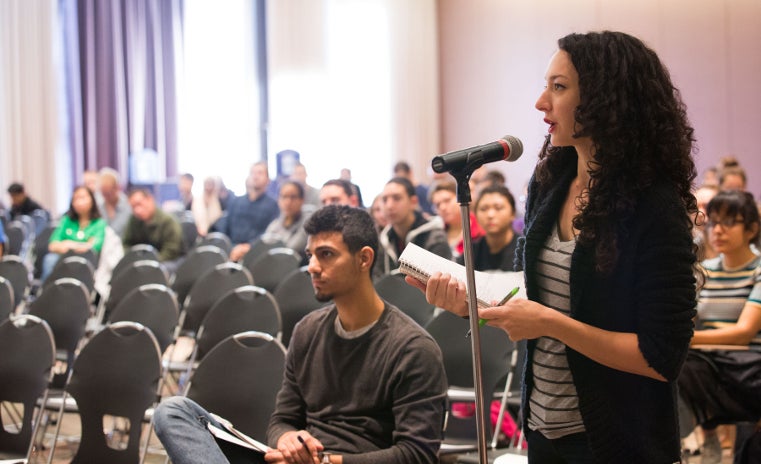 Study Political Science
Political Science is the systematic study of politics and its connection to human life. It focuses on the way people are governed and how they govern themselves in a wide variety of settings—including the state, the workplace, schools, and the family—and the way in which governance in those settings affect their opportunities and shapes their sense of self. Students who elect this major examine, among other things, the relationships between law and political institutions, economic and political power, culture, and identity. They develop the analytical, interpretive and critical methods necessary to understand these relationships across various levels of governance and graduate prepared for careers in law, government, teaching, journalism, business, and the non-profit sector.
Our Students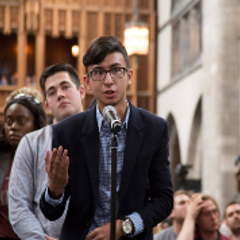 "It wasn't really that I immediately chose UIC, so much as UIC took the time and effort and sought out minority students from underrepresented counties in Illinois and had enough courage to believe in me. They also offered me a financial award that allowed me to receive a college education in the first place. This, to me, is what UIC's commitment to diversity and inclusion is all about."

LAS 2017, Political Science Department, UIC

|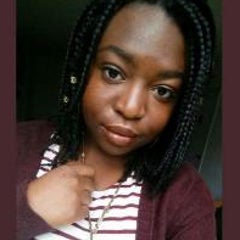 "Education extends from the classroom to the environment around you.  The University of Illinois at Chicago's Political Science department challenges me to escape my comfort zone and learn from all of the diverse perspectives that I am exposed to on campus and the city around me."

LAS 2016, Political Science Department, UIC

|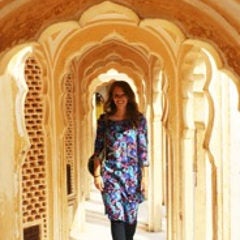 "My research, but more importantly, my development as a graduate student and emerging scholar, would not have been possible without the support from my advisors, UIC's support and the research support of several national institutions. I was able to benefit from many departmental awards including Milton Rakove Memorial research and paper awards, and the Lynn Ragsdale Fellowship, which helped support my study of Hindi in Jaipur, India. I was able to learn Hindi and complete my initial research in India with the support of awards, like UIC's Dean's Scholar Award, and National-level awards, such as the Critical Language Scholarship, and a Fulbright-Nehru Fellowship. Not only did my advisors encourage and support me to pursue many research opportunities, but also we celebrated together as I found success in these awards. Probably the defining moment was at this past American Political Science Association conference (2015) where I received the Norton Long Young Scholar award in front of my main three advisors-Dr. Sultan Tepe, Dr. Dennis Judd, and Dr. Yue Zhang as well as a friend, former student, and now assistant professor, Dr. Annika Hinze. I've benefited immensely from the intellectually stimulating supportive environment that Chicago and UIC have provided."

PhD candidate, Political Science Department, UIC

|