Congratulations Graduates!
Welcome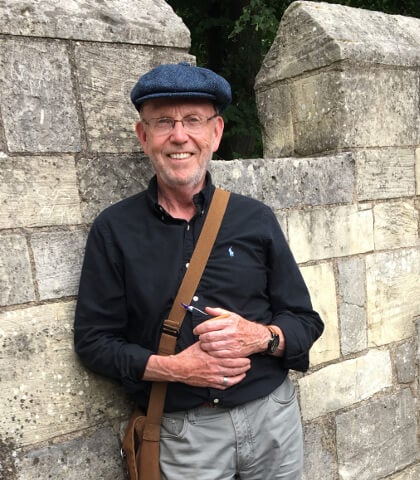 Hi, I'm Evan Mckenzie, Head of the Political Science Department here at UIC.   To our new and returning students and faculty welcome to the Fall 2018 school year!  Our overall enrollment at the University is way up!  We have over 30,000 students for the first time in the history of the Chicago campus.  There is a lot of interest in politics right now in the United States, and we are very proud to offer a lot of very interesting courses on topics at both the graduate and undergraduate levels.
Here in Political Science we have a new professor, Professor Chris Mooney who is the W. Russell Arrington Professor of State Politics.  He is one of the most renowned professors of state politics in the country, and is the current President of the State Politics section of the American Political Science Association.  He is teaching one of our topics courses POLS 202 for the first time here at UIC called "Illinois Politics: What the Heck Is Going On?" We are excited that Professor Mooney has joined our faculty as he is a tremendous addition to the department.
Also, we have another really interesting course, POLS 300 which is a Symposium in Politics course being taught by Professor Katharine Floros. Professor Floros' research focuses on international relations and the course is called "Civil War: Genocide and the International System." Her courses fill up quickly so be sure to check them out as soon as you can register each semester!
In addition to coursework, our students make time for student organizations, internships, study abroad, student employment and much more.  Many of our students who are interested in attending law school, should know that the UIC Mock Trial team, is truly one of the best in the country.  Their competitors have not only succeeded on an undergraduate level, but have gone on to face off in national law school level trial advocacy competitions. They host their tryouts for participants in the fall semester each school year.  Their accomplishments include:
4 Regional Championships
9 National Championship Tournament appearances
14 All-Americans
2 Top 10 National Championship Tournament Finishes
66 All-Regional & All-Opening Round Championship Series Awardees
Nationally Ranked for 22 Years
We also have the Political Science Student Union which will be active again this year especially this election year. This undergraduate student led organization works to engage other students in political science activities, such as current topic discussions, alumni panels and other campus collaborations.
There are a lot of department and campus Civic Engagement activities that begin really quickly during the semester:
National Constitution Day, Monday, September 17, 2018, will feature guest speaker Jack Rakove, Stanford University, Coe Professor of History and American Studies, and Professor of Political Science.  Talk Title:  Trumping the Constitution.  There will also be Voter Registration and Volunteer sign-up opportunities available for students during the events of the day!
Other opportunities for students, faculty, and alumni to attend, include the following events:
Political Science Lecture Series, run by Professor Alba Alexander (aalex@uic.edu)
September 4, 2018 – Daniel Ellsberg, former analyst with Rand Corporation and U.S. Department of Defense, "The Doomsday Machine:  Confessions of a Nuclear War Planner"
September 25, 2018 – William Howell, University of Chicago, Making a President:  Performance, Public Opinion, and the Transmutation of Donald J. Trump
October 9, 2018- Anthony Chen, Northwestern University, The Forgotten Origins of Race-Conscious Affirmative Action in College Admissions
October 23, 2018 – Salim Muwakkil, Senior Editor In These Times, Radio Host WVON, "Black Politics in the Age of Trump"
November 8, 2018  – "Post Election Reflections"
November 13, 2018 – Ruth Block Rubin, University of Chicago, "Organizing at the Extreme:  The Logic and Evolution of Hard Line Blocs in the U.S. House"
Future of Chicago Lecture Series hosted by Dick Simpson in his POLS 211 class where students learn about city governance from the movers and shakers who are doing the work! Some of the invited speakers, this year, so far, include, Professor Janet Smith, UIC Voorhees Center;  Leeanna Majors and Maxica Williams, Leaders of the Chicago Coalition of the Homeless; Joe Ferguson, City of Chicago Inspector General; Edward Burke, Dean of the Chicago City Council, and 14th Ward Alderman; and, Michael Quigley, Congressman, Illinois 5th Congressional District.
 
Please continue to check our website for current postings of these events and more! All of these activities are FREE and open to the campus community.
If you're interested in graduate education our Director of Graduate Studies is Professor Yue Zhang, who is a very well-known urban politics and comparative politics scholar.  She works closely with the Coordinator of the Graduate Program, Marilyn Getzov.  Our Director of Undergraduate Studies is Professor Petia Kostadinova and she works very closely with the Undergraduate Coordinator, Stephanie Whitaker, and Professors Kate Floros, Robert Bruhl, and others.
So welcome to UIC, please stop by our offices on the first floor of BSB, follow us on Facebook and Twitter, or send me an email at mckenzie@uic.edu. Have a wonderful fall semester!
Professor Evan C. McKenzie
Distinguished Professor Emeritus of Political Science Richard Johnson Remembered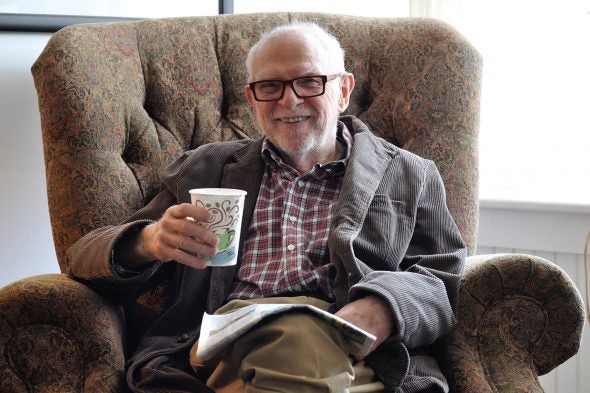 Richard M. Johnson, 85, professor emeritus of political science, died Jan. 7.
Johnson, whose research interests included American politics and government, urban politics and political behavior, served in a variety of academic and administrative leadership positions over three decades at UIC before retiring in August 2000.
He was assistant and associate professor of political science at SUNY-Buffalo before coming to UIC, where he was hired as professor and head of political science in 1969. He served as associate dean in the College of Liberal Arts and Sciences from 1972 to 1974 and acting dean from 1973 to 1974. He was chair of political science from 1987 to 1991.
For more information use this link
Ignite Event for Incoming UIC Students!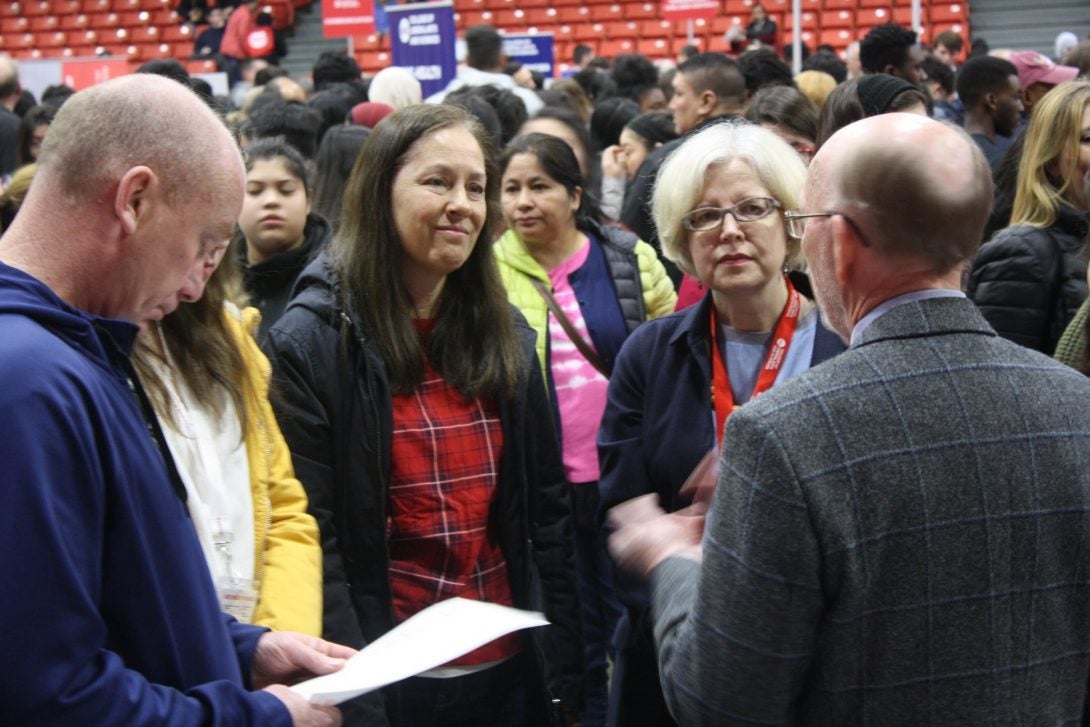 Ignite1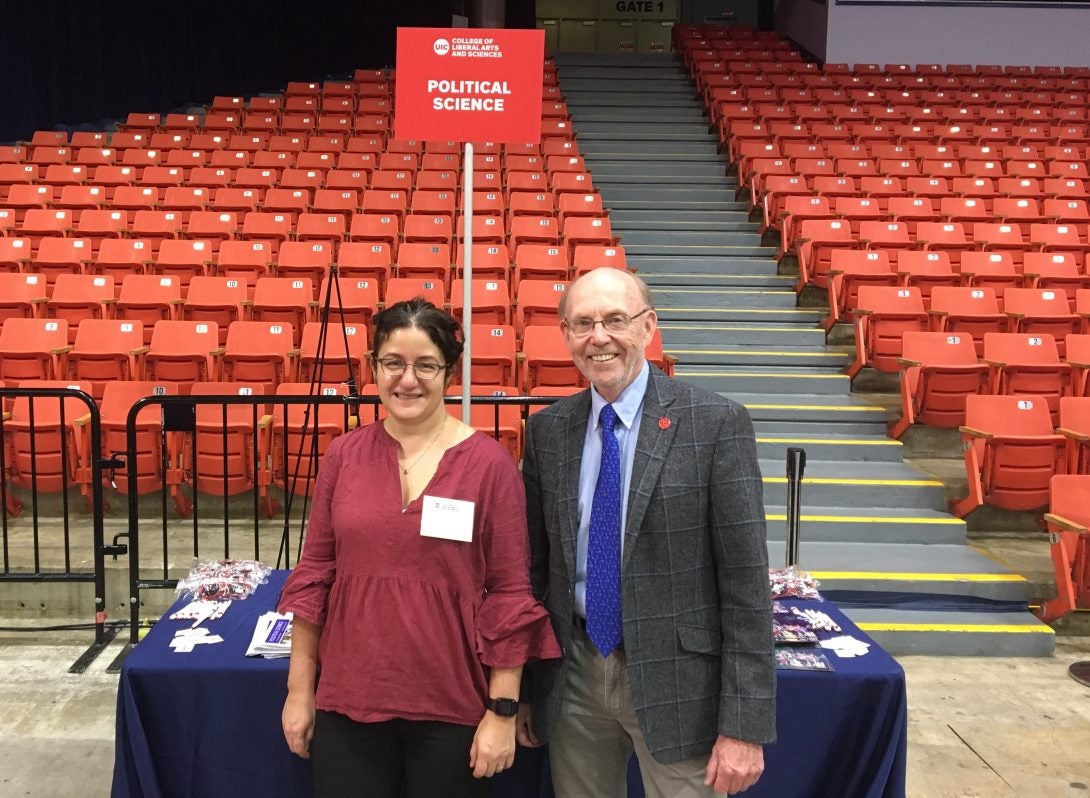 Professors Petia Kostadinova and Evan McKenzie, our Director of Undergraduate Studies and Department Head, attended the Ignite event on April 6, with thousands of accepted first-year students and their parents.  They met with dozens of incoming students who are interested in majoring in Political Science.
Ignite2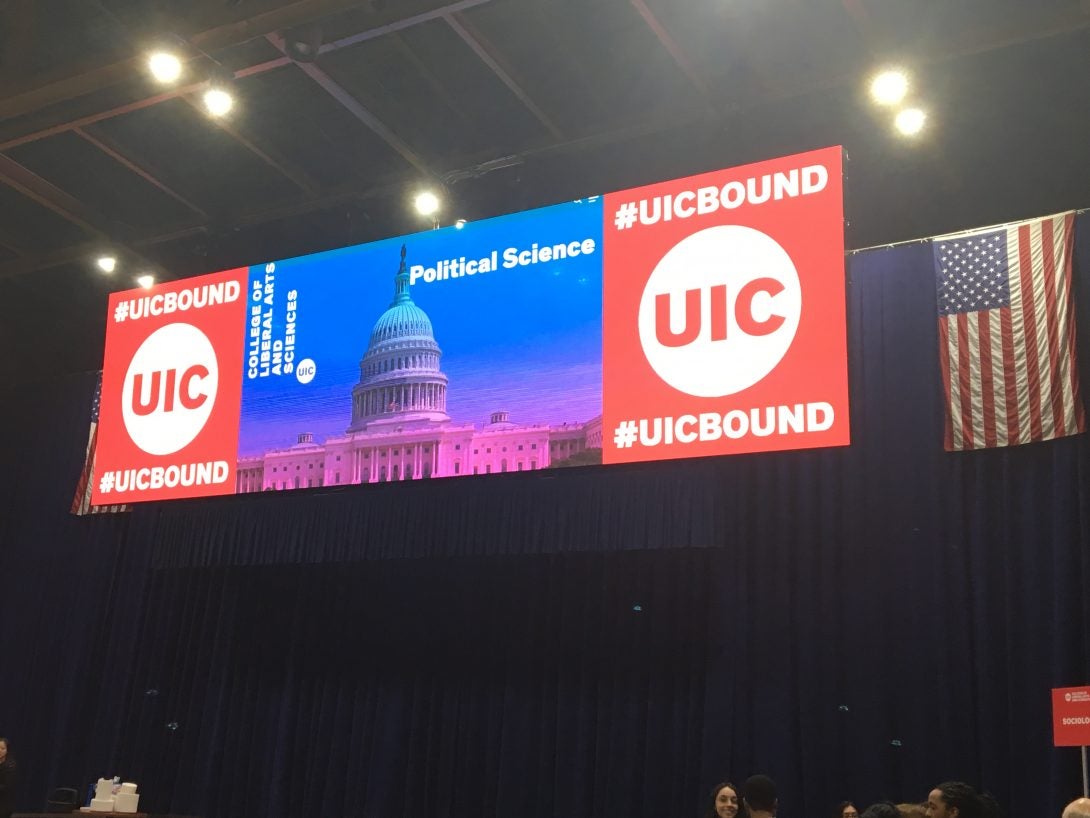 Astrida Tantillo, the Dean of the College of Liberal Arts and Studies, joined the conversation and told parents and students that Political Science is one of the fastest-growing majors at UIC, with a variety of job prospects for graduates.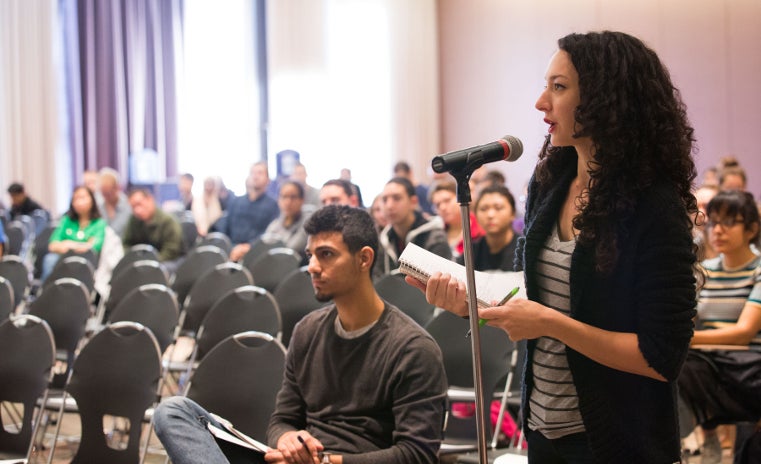 Study Political Science
Political Science is the systematic study of politics and its connection to human life. It focuses on the way people are governed and how they govern themselves in a wide variety of settings—including the state, the workplace, schools, and the family—and the way in which governance in those settings affect their opportunities and shapes their sense of self. Students who elect this major examine, among other things, the relationships between law and political institutions, economic and political power, culture, and identity. They develop the analytical, interpretive and critical methods necessary to understand these relationships across various levels of governance and graduate prepared for careers in law, government, teaching, journalism, business, and the non-profit sector.
Our Students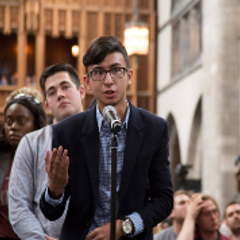 "It wasn't really that I immediately chose UIC, so much as UIC took the time and effort and sought out minority students from underrepresented counties in Illinois and had enough courage to believe in me. They also offered me a financial award that allowed me to receive a college education in the first place. This, to me, is what UIC's commitment to diversity and inclusion is all about."

LAS 2017, Political Science Department, UIC

|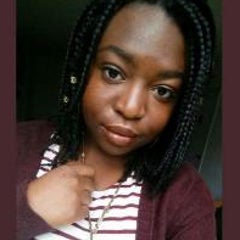 "Education extends from the classroom to the environment around you.  The University of Illinois at Chicago's Political Science department challenges me to escape my comfort zone and learn from all of the diverse perspectives that I am exposed to on campus and the city around me."

LAS 2016, Political Science Department, UIC

|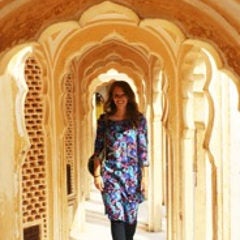 "My research, but more importantly, my development as a graduate student and emerging scholar, would not have been possible without the support from my advisors, UIC's support and the research support of several national institutions. I was able to benefit from many departmental awards including Milton Rakove Memorial research and paper awards, and the Lynn Ragsdale Fellowship, which helped support my study of Hindi in Jaipur, India. I was able to learn Hindi and complete my initial research in India with the support of awards, like UIC's Dean's Scholar Award, and National-level awards, such as the Critical Language Scholarship, and a Fulbright-Nehru Fellowship. Not only did my advisors encourage and support me to pursue many research opportunities, but also we celebrated together as I found success in these awards. Probably the defining moment was at this past American Political Science Association conference (2015) where I received the Norton Long Young Scholar award in front of my main three advisors-Dr. Sultan Tepe, Dr. Dennis Judd, and Dr. Yue Zhang as well as a friend, former student, and now assistant professor, Dr. Annika Hinze. I've benefited immensely from the intellectually stimulating supportive environment that Chicago and UIC have provided."

PhD candidate, Political Science Department, UIC

|
Ranking
#81 in Political Science in the country according to USA News.

#8 in standout colleges of America by Niche.
Why Political Science...What it can offer...